The New 2023 AEV Jeep Wrangler JL
The New 2023 AEV Jeep Wrangler JL
AEV Jeep Wrangler JL For Sale In Paris, KY
The AEV Jeep Wrangler JL
AEV Wranglers have earned the reputation as being one of the most versatile, dual-purpose vehicles on the market and one that is equally at home on the trail as it is on the freeway. Dan Cummins CDJR of Paris offers AEV Jeep JL Wranglers for sale to all of Lexington, Georgetown & Paris. AEV implements an OE-level approach to engineering, testing, and development to achieve these goals and ensure that no compromises are made in terms of on-road performance, off-road capability, or occupant safety. AEV's JL350 and JL370 packages come with everything needed to complete the transformation, including an upgraded suspension system, upgraded wheels & tires, an AEV front bumper and rear bumper with tire carrier, and an AEV heat reduction hood and ProCal module. AEV also offers an extensive catalog of additional options and upgrades, so you can tailor your build to meet your specific needs and requirements. With all of these features, it's easy to see why the AEV JL350 and JL370 Wrangler packages have become so popular with Jeep enthusiasts.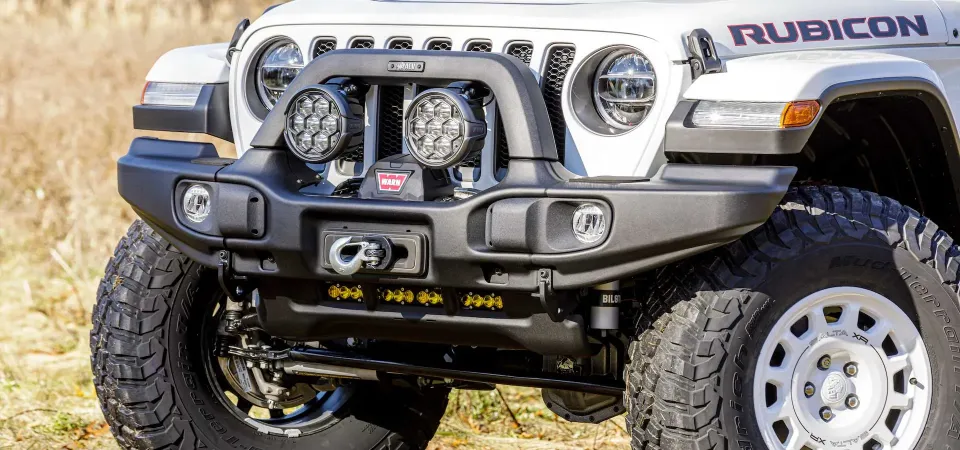 AEV Front Bumper & Warn Winch
The AEV stamped steel Front Bumper is designed to provide outstanding protection for your vehicle's front end, offering superior durability and strength. This bumper features integrated recovery points that are securely mounted to the chassis of your vehicle, giving you peace of mind that they won't fail should you need to pull yourself out of a sticky situation.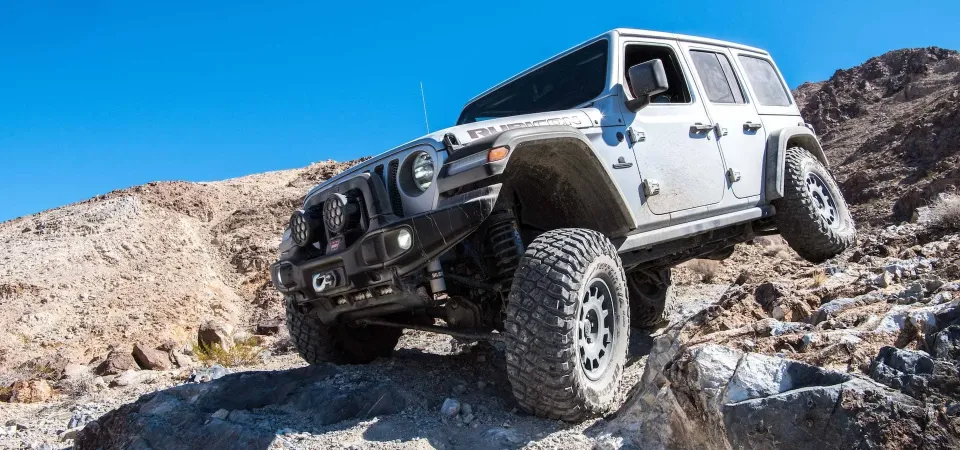 Suspension
AEV's DualSport RT Suspension System has been designed with the needs of adventurers in mind, equipped to provide a balance of optimal load bearing capacity and a comfortable ride. It is composed of AEV's frequency tuned triple-rate coil springs that provide an extra 2.5 inches of lift for both the front and rear of the vehicle. Additionally, its Bilstein shock absorbers provide superior dampening regardless of the terrain. Together, these components provide an even balance between on and off-road performance while offering maximum protection against unwanted bouncing and body roll.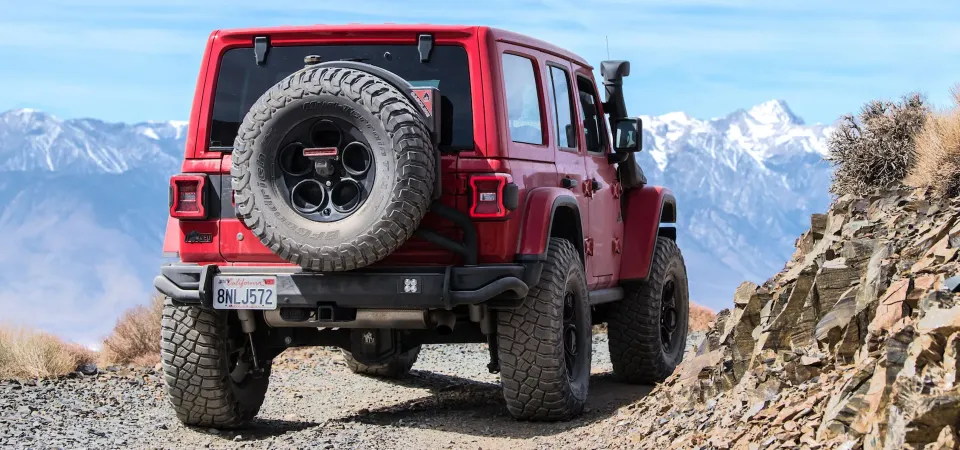 Rear Bumper & Tire Carrier
AEV's Rear Bumper is designed to take on the toughest off-road conditions with ease. Using tubular steel corners for maximum protection against impacts, this bumper offers optimal safety and stability during rough terrain. Plus, it comes equipped with the AEV RX Tire Carrier, which securely holds your spare tire in place.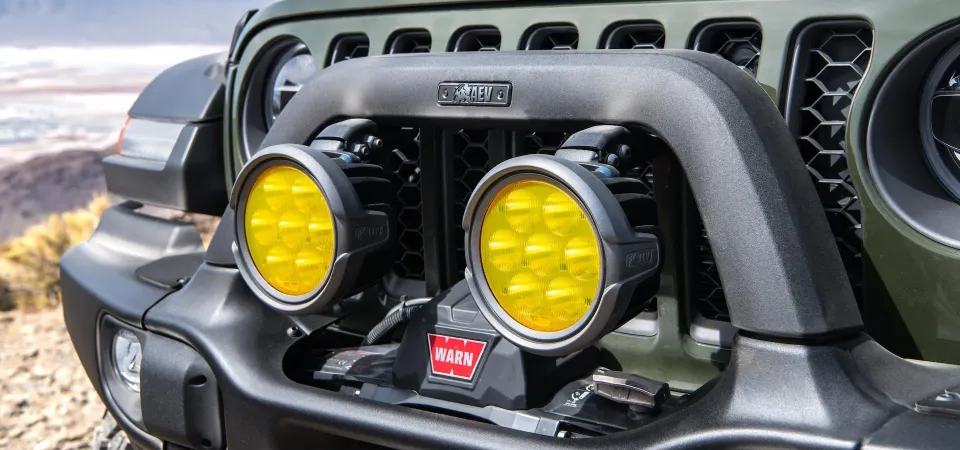 Off-Road Lights
The AEV 7000 Series LED Off-Road Lights offer unparalleled visibility, perfect for any outdoor adventure. From night drives in the mountains, to trail exploration, as well as spotting road hazards & wildlife, the AEV 7000 Series LED lights provide added safety and peace of mind.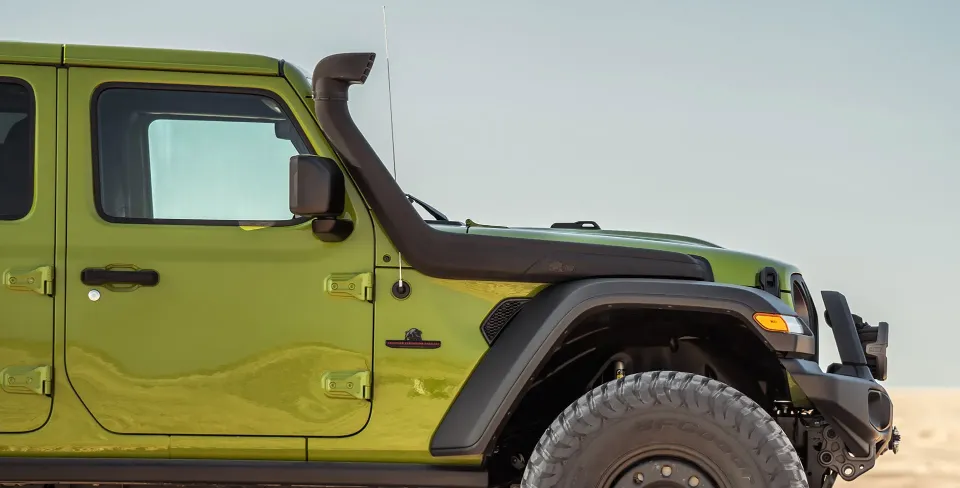 Snorkel
If you are an avid off-roader who craves ultimate performance in the most extreme conditions, then AEV's Snorkel Kit was designed just for you. Taking heavy duty industrial and military applications as inspiration, this kit is purpose-built to optimize engine performance by quickly drawing in a cool, clean air charge. When you're navigating treacherous terrain, the increased air intake can make all the difference in keeping your wheels turning.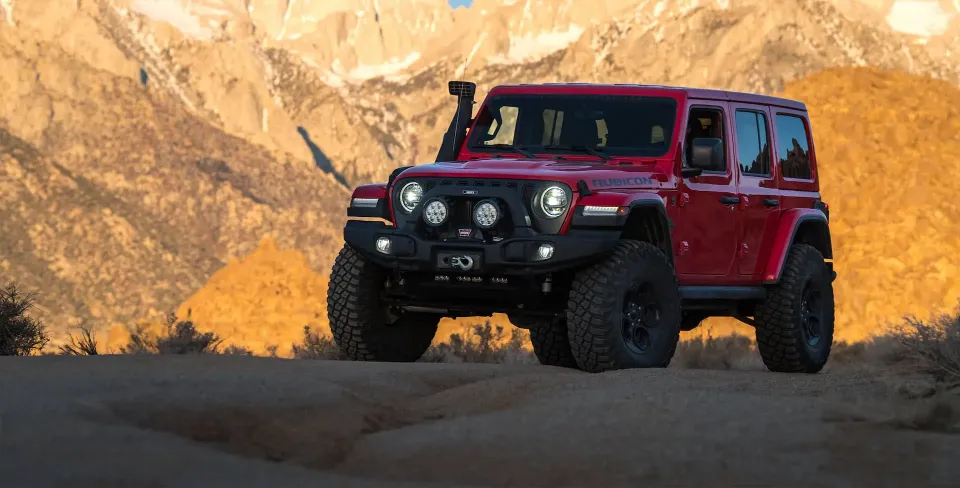 Branding
Every single vehicle that is crafted in the AEV headquarters comes with a serial numbered (VIN) plate, a custom gauge cluster overlay, a windshield banner, AEV exterior emblems, and embroidered headrests.