The New 2023 AEV Ram Prospector XL
The New 2023 AEV RAM Prospector XL
The AEV Prospector XL
Iconic in name and prominence, the Prospector XL is the ultimate vehicle for country adventures and long hauls off the grid. Dan Cummins CDJR offers AEV RAM Prospectors for sale to all of Lexington, Louisville, and Knoxville. The Prospector XL package includes AEV's stamped steel front bumper with an available 16.5 winch, a heavy duty Rear bumper, 40" tall tires, 3" DualSport RT Suspension System and other notable upgrades to maximize the off-road capability of the RAM 2500 and 3500 without detracting from the hard working characteristics of these trucks. The Prospector XL is truly the ultimate adventure vehicle designed while keeping enthusiasts in mind.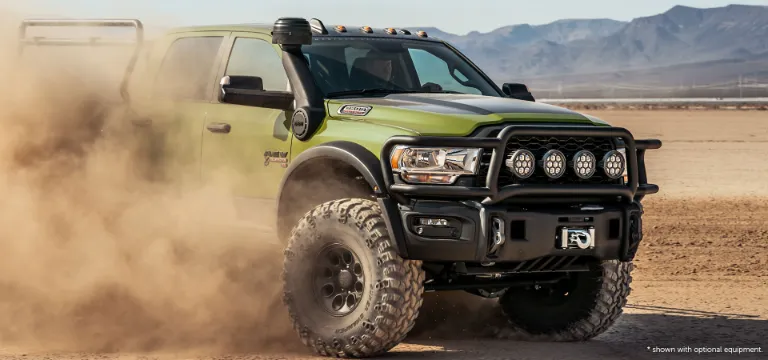 AEV Front Bumper & Winch
The Prospector XL's stamped steel Front Bumper provides supreme front end protection while also accommodating an optional 16.5 winch to assist with vehicle recovery. The mighty, 30k-rated ductile iron tow loops are multi purpose. They are designed to accept 1" D-ring shackles while also functioning as rock wear plates and Hi-Lift jack points. (Image Shown with optional lights and brush guard)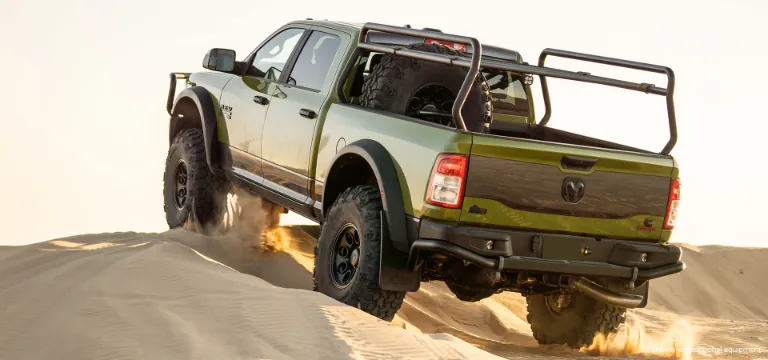 Suspension
AEV's DualSport RT Suspension System is engineered, manufactured and tested to take the Prospector XL's capability to the next level. AEV's DualSport RT Suspension System provides the best combination of ride quality and handling, without sacrificing any towing ability or payload.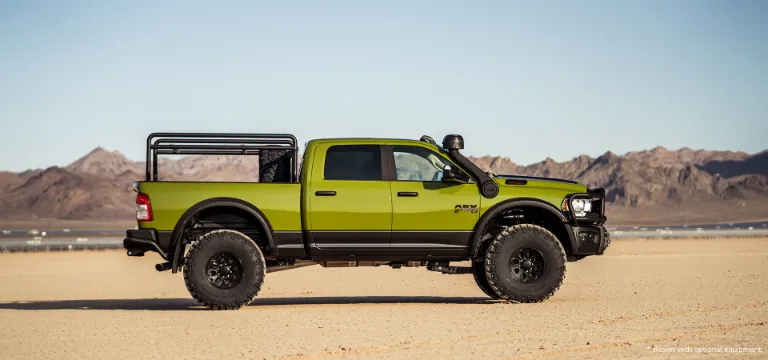 HighMark Flares
AEV engineered the Prospector XL to have all the off-road benefits of larger tires while maintaining a low center of gravity for improved handling on the road. AEV's HighMark Fender Flares increase the fender radius to allow 40" tall tires with only 3" of additional suspension lift.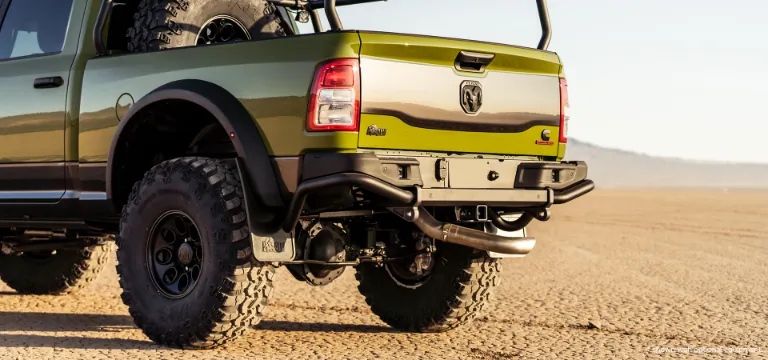 Rear Bumper
The Prospector XL's heavy duty steel Rear Bumper is designed to withstand all the abuse of off-road use and overland travel, while maximizing departure angle and offering superior corner protection on the underside of the bed. Heavy duty recovery points allow for quick attachment of D-ring recovery shackles.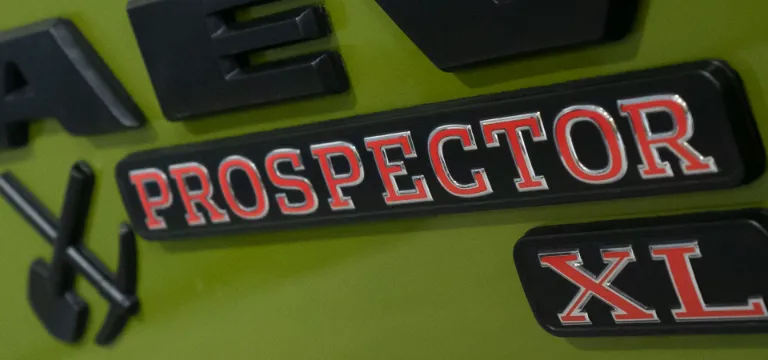 Branding
Every vehicle built in our Michigan headquarters includes a serialized VIN plate, exclusive AEV exterior emblems, embroidered headrests , windshield banner and a custom gauge cluster overlay.