Find Great Used Family Vehicles at Dan Cummins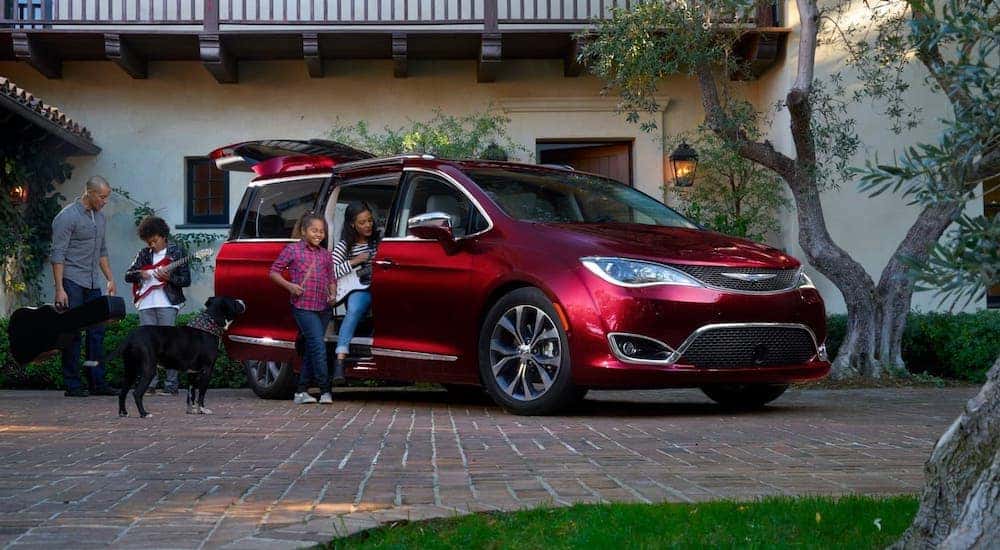 Searching for a "used car dealership near me?" At Dan Cummins, we have one of the widest ranges of used cars, trucks, and SUVs in Lexington, Kentucky. But finding a great used family vehicle can be overwhelming when you've got so many options to consider.
If you're a busy parent, life's demands can quickly get in the way of researching before you shop. The never-ending cycle of cleaning up spills, helping with homework, and cooking meals gets draining, to say the least. Now you have to be an automotive expert too?
Putting off the task of finding your next family vehicle won't make the job any easier. Luckily, our helpful guide will. Here are ten reliable options that'll provide the value and dependability your family deserves.
1. Chrysler Pacifica
Starting our list is the Chrysler Pacifica. We know minivans get a bit of a bad rap these days, but you can still be the cool parent with this pick. The Pacifica underwent a total overhaul in 2017 but has always been a great vehicle. In 2019 it was even named Family Car of the Year, among other praises and accolades.
The Pacifica is convenient for even the largest family, seating up to eight people comfortably. And when you don't have a full car, the Stow 'N Go feature affords you additional storage with seats that fold into the floor. Hands-free power sliding doors and liftgate let you access your vehicle even if your hands are full of grocery bags. Newer models even include the Stow 'N Vac, a vacuum cleaner integrated into the vehicle itself so that you can take care of any messes that arise in no time. The Pacifica's long list of clever amenities makes it a top choice for large families.
2. Ram 1500
If you love the look of an impressive pick-up truck or require its utility for projects around the house, the Ram 1500 is the right family vehicle for you. The Ram 1500 features plenty of second-row legroom, seating five comfortably. Integrated navigation systems in newer models will help you navigate to all of your kids' activities and still make it to the hardware store before it closes.
The Ram also boasts superior torque. Its V8 engine delivers maximum power, while its unique suspension system ensures a comfortable ride for everyone on board. Newer used models are equipped with EcoDiesel engines, which allow for a best-in-class highway fuel rating of 27 miles per gallon. When it comes time to work or play, the Ram 1500 has your back.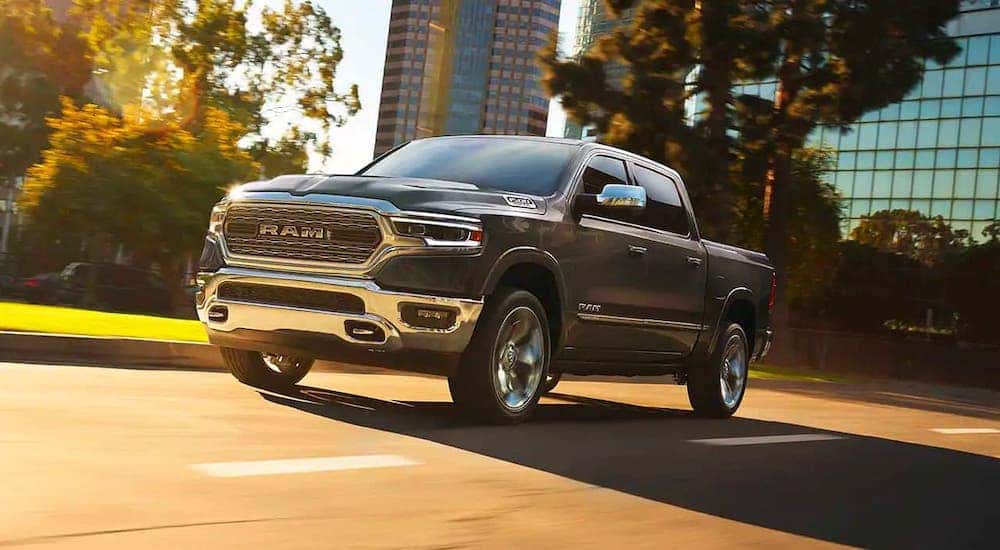 3. Dodge Durango
SUV fans will love our third pick, the Dodge Durango. Dodge recently snagged the #1 Brand in Initial Quality Award, and the Durango is both sporty and family-oriented. Three rows of seating accommodate trips for up to seven people. The second-row fold and tumble seats allow easy access to the third row, and 60/40 split-folding provides flexible cargo space. An optional Dual-Screen Blu-ray entertainment system pacifies cranky kids on long rides. If you're concerned about safety, the Durango's steel cage design makes for an incredibly sturdy frame, and electronic stability control helps prevent wheel lift, reducing the chance of rollover.
4. Jeep Grand Cherokee
The Jeep Grand Cherokee has just about everything an outdoorsy family could ever need. If you enjoy trips in nature and need to haul camping equipment or gear, the Grand Cherokee's best-in-class tow rating of up to 7,200 pounds makes life easier. Selec-Terrain Traction management system handles any path you decide to take. When this is coupled with a fantastic crawl ratio, powerful engine options, and Quadra-Lift Air Suspension, the possibilities are endless.
5. Chrysler 300
If you're looking for a family sedan, the Chrysler 300 is a standout option with a generous array of high-end amenities (like a leather-wrapped steering wheel and voice commands). Since its inception, the Chrysler 300 has turned heads due to its unique chassis. The interior holds a gorgeous digital information cluster and a helpful navigation system. Seating a family of five is a breeze with ample space for everyone.
6. Chevy Impala
Our next contender is another five-seater sedan. The Chevy Impala has been an American fixture since it was first introduced in 1958, and the symbol of a leaping impala has come to represent reliability and comfort. If you have a tall family and want a comfortable sedan, look no further because the Impala is an industry leader in large car legroom, topping over 45 inches. With several safety features and a 5-star overall vehicle score from the National Highway Traffic Safety Administration, you'll feel confident toting precious cargo around town. An available lane departure warning, forward collision alert, and automatic emergency braking make this car the total package.
7. Jeep Wrangler
The classic Jeep Wrangler is another vehicle that can handle your family adventures with ease. Harkening back to its original military service, the rugged Jeep makes no apologies for its simple appearance. For off-road or city driving, the Wrangler won't let you down. Several options include a 2 or 4 door set-up. Newer models have touchscreen navigation and WiFi hotspot capability, so your kids won't have to disconnect unless you tell them to.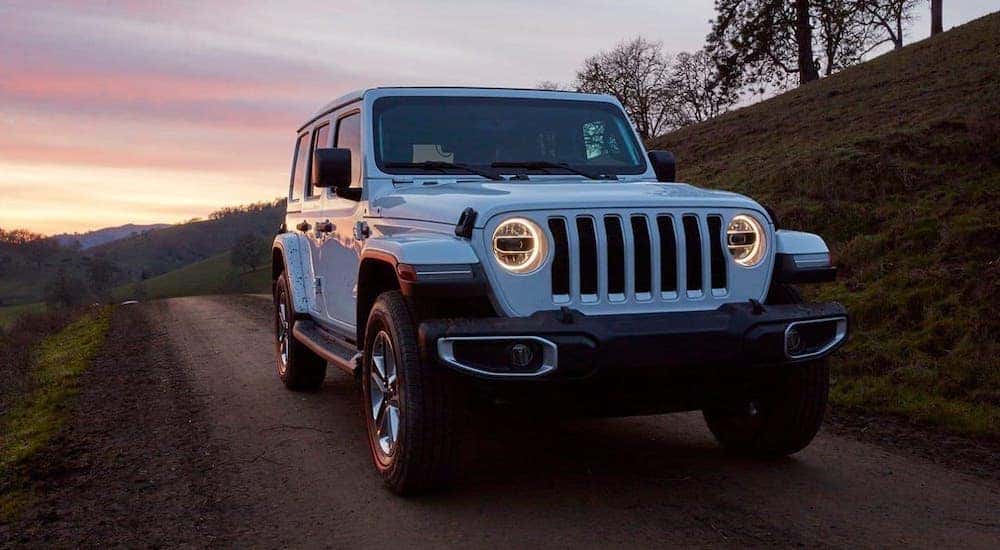 8. Dodge Grand Caravan
Circling back to minivans, the Dodge Grand Caravan is a quintessential family vehicle. Buying a used Grand Caravan is one of the least expensive ways to transport seven people around town, other than a bus pass. Despite its bargain price tag (starting around $13k for a 2017 model), the Grand Caravan offers generous standard features.
The base SE trim for 2017 has a rearview camera, 6.5-inch central touchscreen display, tri-zone climate control, and heated mirrors. Upping to the highest GT trim still won't break the bank like buying a new minivan might. You can find the latest tech features in a slightly used GT model, like blind-spot monitoring and rear traffic sensors, along with full leather seats, navigation, a remote starter, and an upgraded audio system.
9. Jeep Patriot
The Jeep Patriot ran through 2017. While it isn't the most modern-looking vehicle, in true Jeep fashion, it performs better than most. Jeep Patriots equipped with the Freedom Drive II Package are ready for off-roading adventures or climbing out of a snowbank to get your kids to school on time. For five passengers, a used Jeep Patriot is a reliable crossover SUV that'll get your family where you need to go.
10. Jeep Compass
The Jeep Compass makes for a stellar used buy, depending on which year you choose. While some older models lacked refinement and comfort, newer Compass models from 2018 and beyond are truly comfortable vehicles. The 8.4-inch Uconnect touchscreen is easy-to-use. Traction control, various drive modes, and a stop-start engine system are all welcome features for families navigating through unpredictable conditions. Enjoy 27 cubic feet of rear storage with a full-ride or 60 cubic feet when taking advantage of 60/40 split rear seats.
Visit Dan Cummins
Still having trouble deciding on a used car? Don't worry; we're here to help. We understand that searching for a car is a daunting yet high-priority job, especially if you've been trying to manage without one for a while.
If the search for "used car dealerships near me" leaves you feeling more leary than excited, trust the professionals here at Dan Cummins. Our dedicated commitment to the communities we serve means you can rest assured that you'll be in good hands. Just ask our long list of local charity partners.