Jeep Wagoneer: A Premium SUV and the Return of an American Icon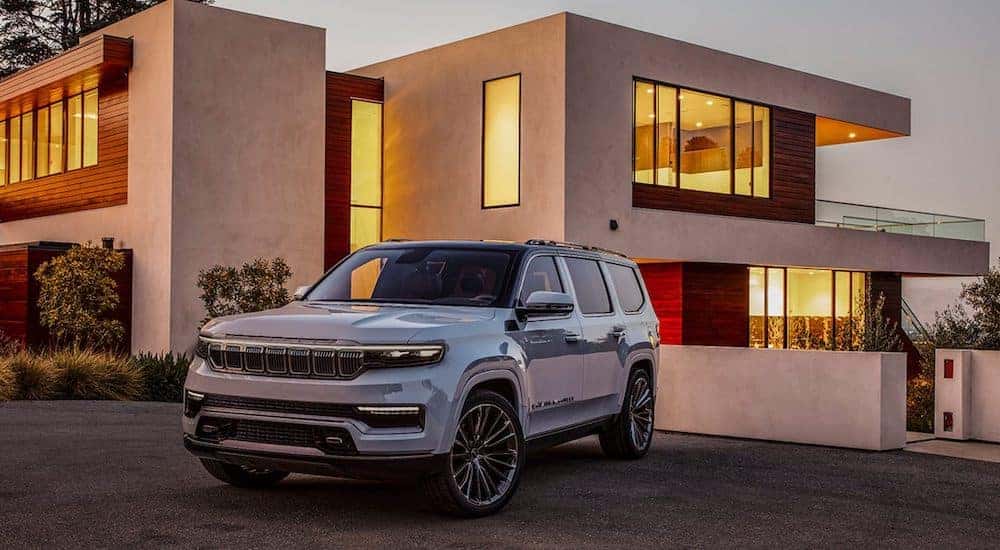 With all the vehicle options out there, many people can have trouble deciding which type of vehicle they want to purchase. Aside from basic concerns like price and the number of available seats, there is a lot more to consider. Most car buyers want to know, at the end of the day, that their vehicles will ensure their safety and reliability. So what does the Jeep dealer near you have to offer in terms of safe, reliable, and family-friendly vehicles? SUVs like the Grand Cherokee, Renegade, and Wrangler.
SUVs are thought to be safer and more comfortable, with plenty of space for cargo as well as passengers and higher seating than that offered by sedans or pickups. Between off-roading capabilities and many high safety ratings, the Jeep brand has become a household name with models that thrive for decades. For example, the Jeep Wagoneer has had a long and healthy history after it's initial 1963 release. It was redesigned as a mid-sized SUV in 1983, with that model lasting until 1990. Another release happened in 1993, and then the model was discontinued until it's expected and anticipated revival in 2021 as a full sized SUV once more.
The Jeep Wagoneer is expected to launch in September of 2021 as a 2022 model, and rumors are already buzzing around its future reveal. Most of the photos that have been recently launched are extreme close-ups, meant to build up enthusiasm and questions around the coming release. A body on frame platform is expected, borrowed from the Ram 1500. The Wagoneer is also expected to appear in two versions: the Wagoneer and Grand Wagoneer, with the latter offering an extended wheelbase.
The Jeep Wagoneer, specifically, is marketed as a premium or luxury SUV. This label means that the brand goes above and beyond when designing the model in question, taking into account every comfort or practical need a buyer might be seeking. High-end features, lavish interiors, and better performance capabilities can all be expected as standard if a buyer is shopping for a known luxury model. All the latest safety and technology can also be expected as standard in a luxury vehicle.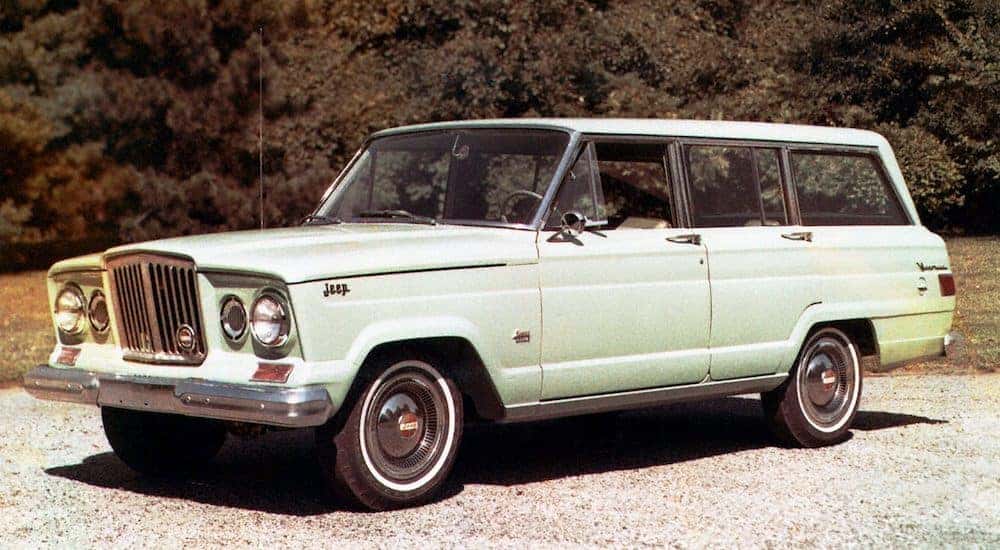 Exterior: Modern Aesthetics and a Streamlined Look
Jeep Wagoneers of the past were a product of their time, with a classic wood paneling around the vehicle's middle. This classic look, more likely to be labeled as retro today, has been abandoned for the revival in 2021, as the presence of wood is not the luxury mark it once was when judged by today's aesthetic. This change is one of the biggest and most obvious, but the Jeep Wagoneer is ensured a more streamlined look for its relaunch as well. A sure sign of modern aesthetic is the chrome accents and intricate detailing offered in the badging, lighting instruments, and grille appearing on the current concept. The Jeep Wagoneer's 2021 relaunch is rumored to be a behemoth, with 24-inch wheels and an estimated luxury price tag starting at $60,000.
The fully loaded Jeep Wagoneer is rumored to have a price tag near $100,000, though few details are released yet regarding the numerous offerings expected with a fully loaded luxury SUV. The vehicle is expected to launch in mid-2021. No matter what options are chosen, the 2021 Jeep Wagoneer will boast the brand's signature seven-slot grille, available in a shiny silver chrome or a flat black for a sleeker look. An LED grille outline and LED lighting will help offer a further streamlined look to a vehicle that is already recognized to be somewhat boxy from the back. Between the optional obsidian finishing and raised aluminum branding, the Jeep Wagoneer is sure to turn heads, no matter which options are selected.
A plug-in hybrid version of the vehicle has been rumored as another sign of modern values and aesthetics dominating the Wagoneer's fresh new design. Four-wheel drive will be standard with three different systems to choose from. The production model, once it is launched, is expected to share its powertrain with the Ram 1500. This will give the Jeep Wagoneer a hybrid assisted 3.6-liter V6 and a 5.7-liter V8 gas engine choices as well as a turbo diesel 3.0-liter V6. The hybrid option will, of course, allow for better gas mileage for the Jeep Wagoneer.
Though specific numbers have not been released yet for things like gas mileage or specific safety ratings, the Jeep Wagoneer should rate well in testing. SUVs are traditionally viewed as safer due to their spacious and lifted interiors, as well as the brand's reputation. New vehicles, straight off the production line, are also extensively tested before they are made available to consumers. The Jeep Wagoneer, whichever year prefaces the latest model, is sure to be extensively tested and held to these expected standards.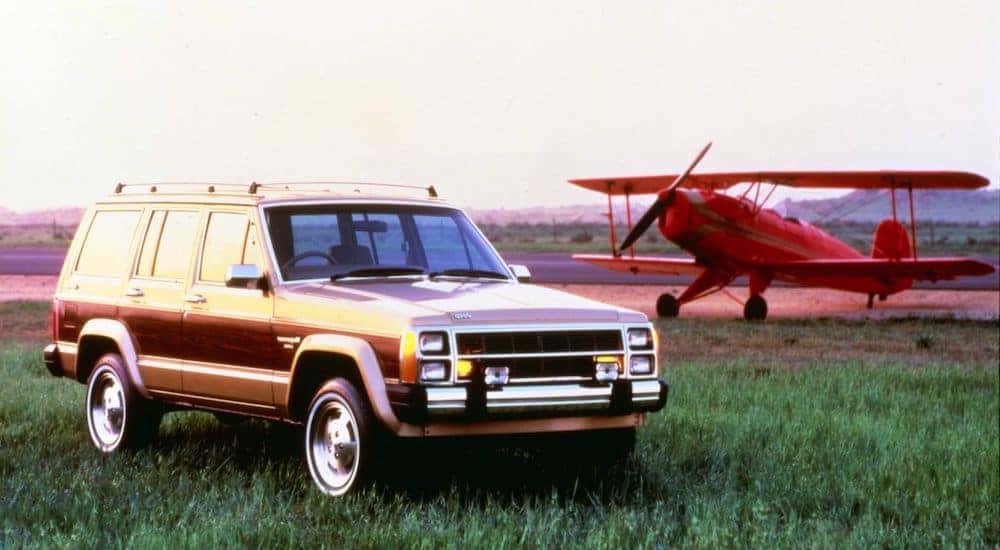 Interior and Infotainment: Comfort Paired with Style
There are multiple screens offered inside the Wagoneer, offering yet another nod to modern aesthetics and expectations. The Jeep Wagoneer provides a 12.3-inch driver information center, a 12.1-inch infotainment screen, two 10.25-inch screens for the passenger's side, and another for climate control, and two 10.1-inch climate control touchscreens in the second and third row. Everyone has individual climate control with this setup, ensuring comfort no matter where you sit in the vehicle.
The 2021 Jeep Wagoneer has been announced as having third-row seating in its cabin. This offers a seven-passenger capacity with captain style chairs in the second row. A second-row bench seat may be an additional option offered, which would boost the passenger capacity to eight people. A premium audio system boasts 23 speakers total and new infotainment software called UConnect 5. Whether inside or out, the 2021 Jeep Wagoneer is made to please even the most selective buyer out there.
The Future is Near at Dan Cummins CDJR
Different dealers offer different deals, and the first thing to consider is location. Located near Lexington, KY, Dan Cummins CDJR is proud to serve Bourbon County and the state's bluegrass region with any vehicle need. With our wide selection of vehicles and services available at Dan Cummins, we are the best choice for any car buyer. Luxury vehicles, like the Jeep Grand Cherokee, are offered here, so you are bound to find the exact vehicle that meets your needs and budget with plenty of extras to spare.
If you are looking for financing options, we have an excellent team ready to help you work out a plan that suits your exact plan. Or, if you are ready to trade-in your current model, we can offer you an estimate before you even walk on our lot, so you know what to expect. But what about maintenance? We have an excellent team of mechanics who are ready to complete routine work or address repairs. Our on-site service center can also help with ordering parts and accessories.
Financing and trade-ins are offered on-site with monthly deals posted on the website. Trade-ins can be initially offered an estimate online if needed. An on-site service center at the dealer and online ordering options for replacement parts ensure that the friendly staff are able to see to any need at any time. The knowledgeable staff can schedule viewings online or welcome walk-ins with no notice. If you need a luxury SUV, check out Dan Cummins CDJR today!